One Person, One Kayak, One Trip
Never carry or drag your kayak or canoe again.
With the Kayak Cart, getting your kayak or canoe to the water by yourself has never been easier.
Designed and engineered for any size sea and recreational kayak, canoe, or rowing shell, the Kayak Cart can be quickly, easily and securely attached in minutes to any shaped hull or stern.
Puncture-Free, Solid Rubber Wheels
The Kayak Cart's solid, durable, quick-and-easily removable rubber wheels are available in three types, allowing your fully loaded kayak or canoe to effortlessly traverse any terrain, including soft sand.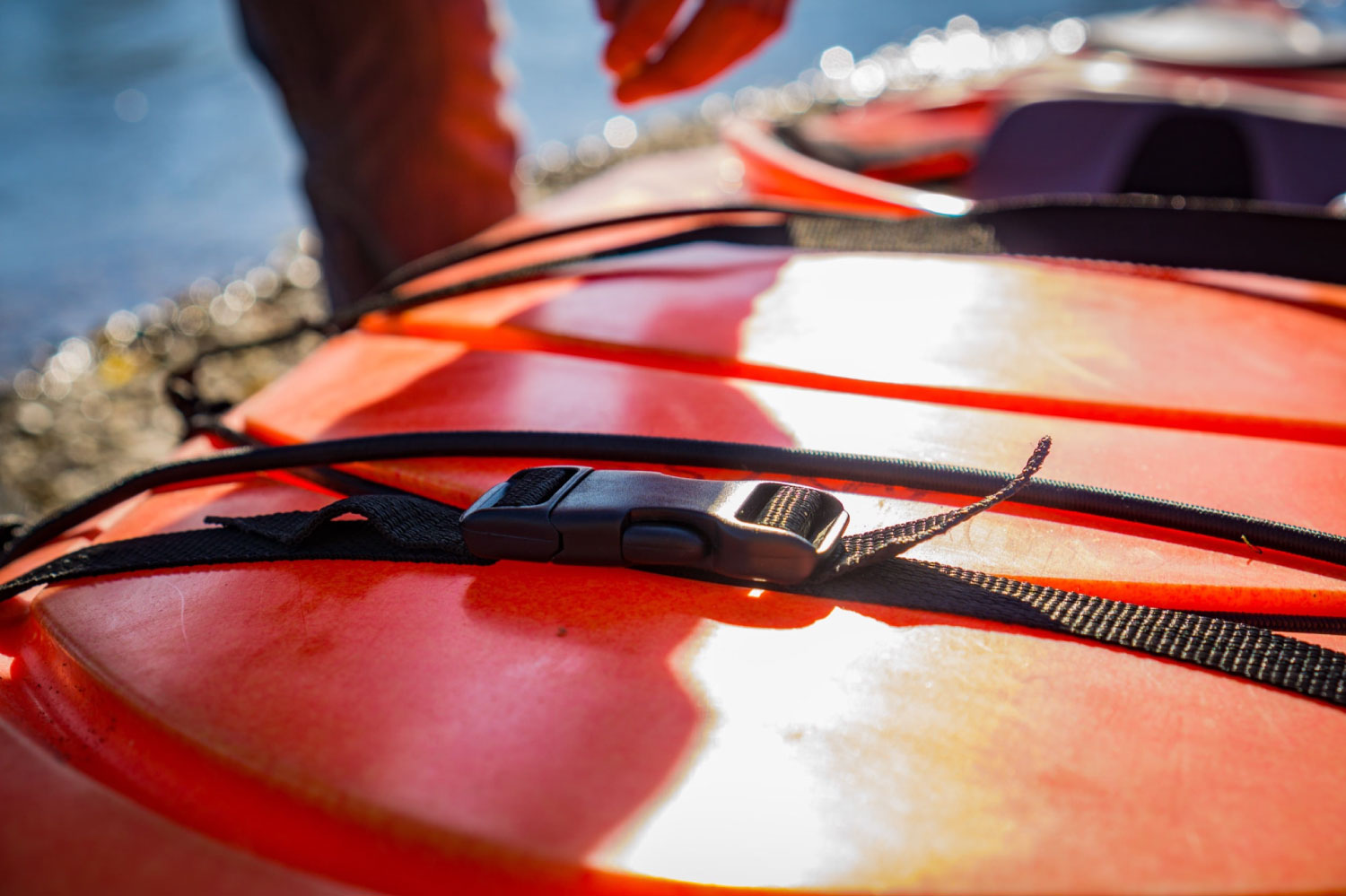 Easiest, Most Secure Strapping System
The Kayak Cart's dual-straps with quick-release clips and cockpit-hook design enable you to simply and securely attach your kayak to the cradle and be on your way in minutes.
Flexible, Durable Cradle Fits Most Kayaks & Canoes
The extremely durable and flexible automotive-grade plastic cradle adapts to nearly every kayak make and model. The compact size is easy to stow in your kayak, giving you complete boating freedom.
Anyone, Any Age Can Move
Using the Kayak Cart actually reduces the weight of your kayak or canoe by more than half, making your fifty-pound boat handle like it's only twenty pounds.
Watch her find the perfect spot.
Watch and see how easy it is for anyone to go anywhere using the Kayak Cart.
INVENTOR BILL Kralovec
Engineered with 25 Years of Passion
He built his first canoe at age 12, went on to spend 3 decades as a mechanical engineer and then married those two passions into The Kayak Cart.